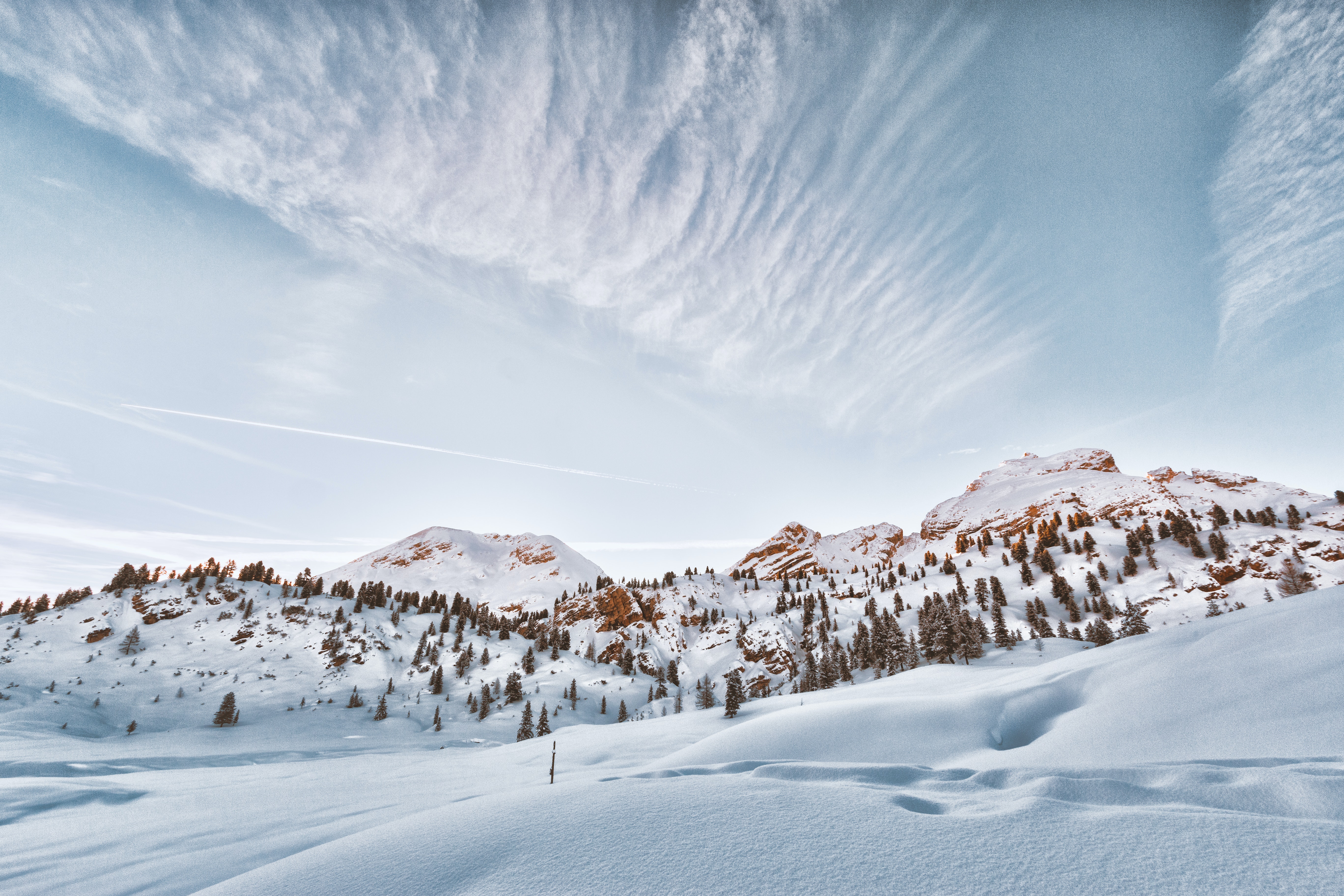 100% web browser-based // Edit scores anywhere, anytime on virtually any device // Affordable subscription plans
Write and edit scores without any software to install
Ensemble is a web browser-based score authoring and editing software tool for bagpipes, snare drum, tenor drums and bass. It features top quality engraving and a wealth of productivity features. Ensemble caters to all aspects of pipe band scores from a single instrument bagpipe score to a full ensemble of pipes and drums.
Full orchestration
Ensemble allows you to build scores with any combination of bagpipes, snare drum, tenor drums and bass. You can create a fully orchestrated score and then split into separate scores or PDFs.
Simple, sophisticated
Learning to use Ensemble is straightforward and you can be creating scores in a matter of minutes, however when you delve under the covers you will find that its flexibility and configurability will give you everything you need.
Unrivaled playback
Ensemble has real samples of each instrument meaning that you get a very realistic playback either individually or as an ensemble. We were (and still are) the first tool to feature pitched tenor drums in our playback.
Collaboration
Our Corps edition provides the ability to share your scores with your friends, band colleagues and pupils. They get a free read-only account where they can login to playback and download scores. Pro Edition allows scores to be emailed to anyone and we take care of all the email handling for you.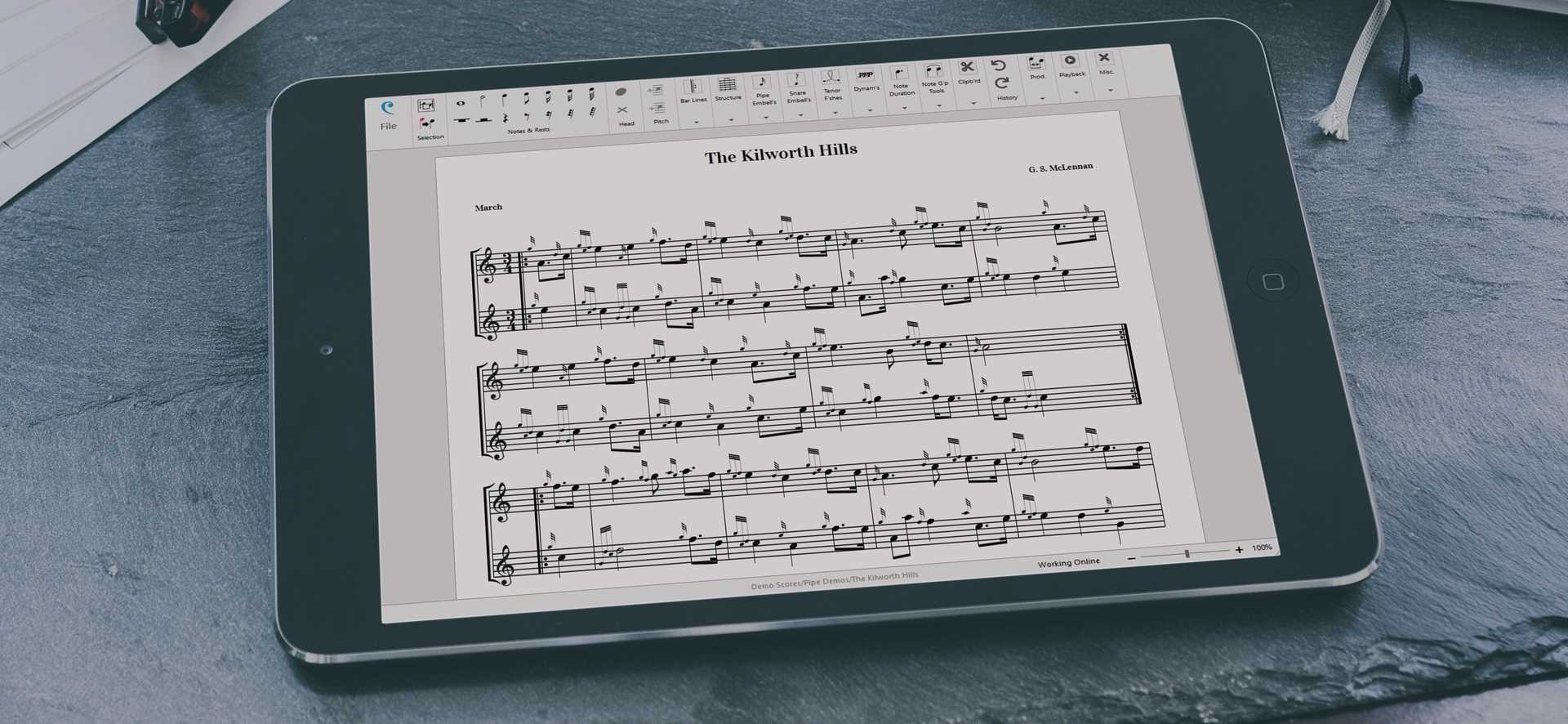 Anytime, Anywhere
Develop and view your scores no matter where you are or on what device. Ensemble works on PCs, Macs, tablets, etc. Your scores are stored securely in the cloud meaning you can access them from anywhere.
Work offline
Ensemble allows you to work offline, as long as you've got the score editor open you can work whilst you have no internet connection and save permanently once you are back to civilisation!
No software to install
Ensemble is a web browser-based solution meaning you can use the most popular web browsers to edit and view your scores. This means that there are no more compatibility issues when you change to a new computer operating system.
Productivity
Tools such as keyboard input of notes, embellishments, etc. plus advanced features such as auto-beaming of notes means you can build your scores quicker than ever before.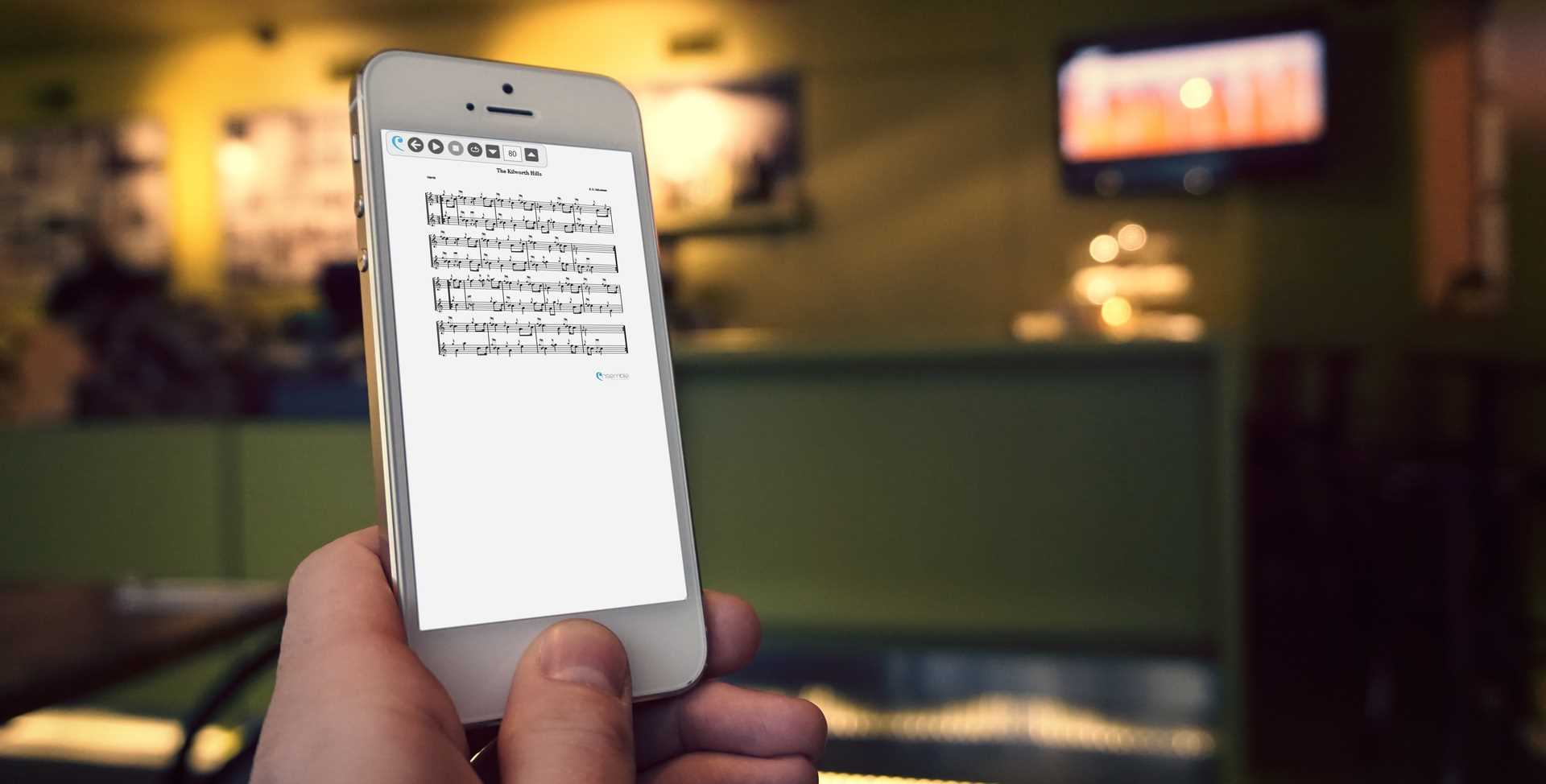 Beautiful scores
Ensemble produces beautiful looking scores every time, it uses Scalable Vector Graphics meaning that notation looks great at any screen resolution. Features such as auto arrange will space your notes accordingly avoiding clashes between notes and embellishments.
Evergreen software
Because Ensemble lives on the internet it is regularly updated with a constant stream of improvements. This happens without your knowledge (although we do make important announcements regarding updates). You never need to upgrade Ensemble, we take care of that for you.
Secure and reliable
We take your security very seriously. We use industry standard encryption (SSL) and techniques to secure your content on our servers. We host with Microsoft Azure which provides a series of built-in security mechanisms and provides us with continuous security-health monitoring.
Flexible subscriptions
Ensemble provides a flexible set of subscriptions that are available either on a monthly or annual basis. With this flexibility and choice you are sure to find a subscription that fits your needs and budget.